---
1. Longboard Open 2011, Karlsruhe
Wednesday, 26. Oktober 2011, Chris Eggers.
The report was published originally in Chris Egger's Blog.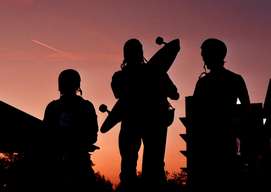 The first Karlsruhe Longboard Open was a large success. Great autumn weather brought around 250 longboarders and spectators to the Real parking garage in Karlsruhe.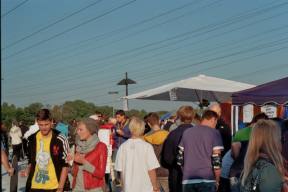 There was food and drinks …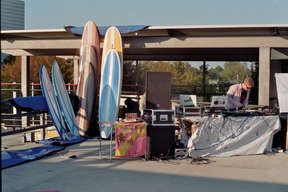 … music and decoration …
… booths with equipment …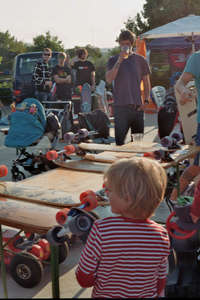 … and interested people of all ages.
The downhillsessions and races were a lot of fun.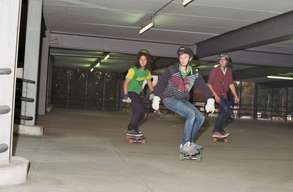 There was a girls division too.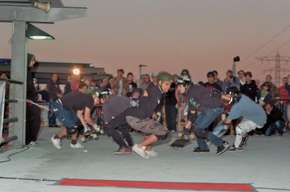 There were different kinds of races. The youngsters were done in a LeMans style start.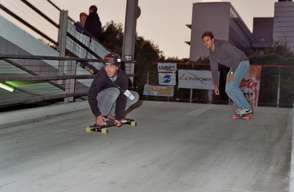 The "pros" did a single lane elemination followed by a head to head finale.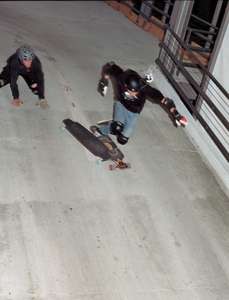 There were a few crashes without seriuos injuries.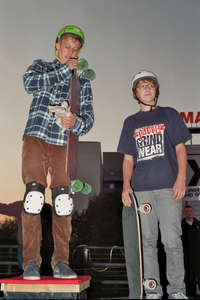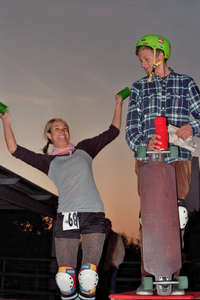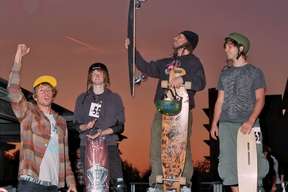 n the end there were lots of happy faces in front of the darkening sky. Many thanks to the organizers. This was a large effort and we hope for next year!